SERIES™
Refined Relevant Relaxed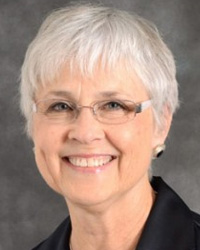 Dr. Judee Burgoon
Judee K. Burgoon is an American academic. She is a Professor of Communication and a Professor of Family Studies and Human Development at the University of Arizona. She serves as Director of Human Communication Research for the Center for the Management of Information Systems and Site Director for the National Science Foundation-sponsored Center for Identification Technology Research.
Judee earned her doctorate degree in Communication and Educational Psychology from West Virginia University. She has authored 13 books and published nearly 300 articles, chapters, and reviews related to nonverbal and verbal communication, deception, and computer-mediated communication. Her research has garnered funding from the National Science Foundation, the Department of Defense, the Department of Homeland Security, the Office of the Director of National Intelligence, the Counterintelligence Field Activity, and the National Institute of Mental Health, among others.
Her awards and honors include election to the Society for Experimental Social Psychology, Fellow of the International Communication Association, the ICA Chaffee Career Productivity Award, the National Communication Association's Distinguished Scholar Award for a lifetime of scholarly achievement, the Mark L. Knapp Award in Interpersonal Communication, and the Woolbert Research Award for Scholarship of Lasting Impact. A recent survey identified her as the most prolific female scholar of the twentieth century in the field of Communication.
Judee currently holds an appointment as Distinguished Visiting Professor with the Department of Communication at the University of Oklahoma and the Center for Applied Social Research at the University of Oklahoma. The theories she is most notably linked to include Interpersonal Adaptation Theory, Expectancy Violations Theory, and Interpersonal Deception Theory.