SERIES™
Refined Relevant Relaxed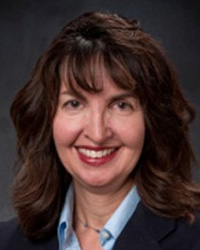 Dr. Diane Stephenson
Dr. Diane Stephenson is a neuroscientist by training with 30 years combined experience in academic neuroscience and drug discovery. She is passionate about biomedical science and has a longtime dedication to the discovery of therapies to treat diseases of the nervous system.
Diane received her undergraduate degree in Biochemistry at the University of California, Santa Barbara and her Ph.D. in Medical Neurobiology from Indiana University. In her academic career, Diane focused her research on Amyotrophic Lateral Sclerosis and Alzheimer's disease; while in industry, she investigated mechanisms of degeneration in Alzheimer's disease, stroke, and Parkinson's disease. Diane has authored more than 55 scientific publications and holds six patents in the neuroscience area. Her specific areas of technical expertise include neuroimaging, neuropathology, and animal model characterization.
As an ambassador for public-private partnerships, she has initiated numerous external academic collaborations, as well as worldwide alliances. Most recently, Diane has focused her attention on autism spectrum disorders. In 2007, she along with two Pfizer coworkers embarked on an effect to garner support within the medical community for addressing the unmet needs of autism patients. As a result, in 2009, Pfizer became the first large pharmaceutical company to announce the formation of a dedicated unit devoted to developing new therapies for the treatment of autism.