SERIES™
Refined Relevant Relaxed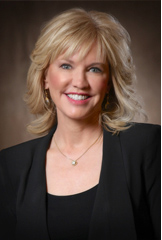 Dr. Jody Comstock
Dr. Jody Comstock has practiced in Tucson since 1990, following board certification in Pediatrics and Dermatology. She received her medical degree and completed residencies at Michigan State University and University of Arizona.
Dr. Comstock is a visionary physician, leader and founder of Skin Spectrum, a center of
excellence for cosmetic and procedural dermatology.
Dr. Comstock developed La Cholla Medica, an 18,000 sq. ft. facility that provides integrated offerings for patients. In addition to Skin Spectrum, La Cholla Medica includes an anti-aging practice, a personal training facility, lab, and a cosmetic surgery practice.
Skin Spectrum continually reinvents and strengthens the patient experience to optimize market leadership. Dr. Comstock focuses on medical expertise, strategic leadership at all levels, best business practices, and culture as enablers of high performance.